Guangzhou Tsingli Thermal Machinery Co., Ltd. is a set of design and development, production and sales as one, specializing in the production
 of non-standard heat exchangers and a number of products with practical patents of high-tech enterprises. The company is located in Guangzhou
Huadu, covers an area of 10000 + square, has advanced modern equipment and first-class technical force, professional design and production of 
air heat exchanger, finned tube, boiler energy saver, cooler, finned evaporator,condenser and other non-standard heat exchanger. Air heat exchanger
is divided into ' air heater ' and ' air cooler ' according to the purpose. It can heat air by steam, high temperature water or heat transfer oil, or cool air
( gas ) by low temperature water, freon and other refrigerants.
With more than ten years of professional and focus, the company 's heat exchanger products are widely used in 

air conditioning, heating, cooling,
dehumidification and drying engineering in machinery, construction, chemical 

industry, light industry, food, medicine, electronics, papermaking,
textile printing and dyeing, metallurgical 

coating and other industries, and has accumulated rich experience in heat exchange equipment manufacturing
and 

application technology. It can select the appropriate heat exchanger according to the requirements of various working conditions of customers.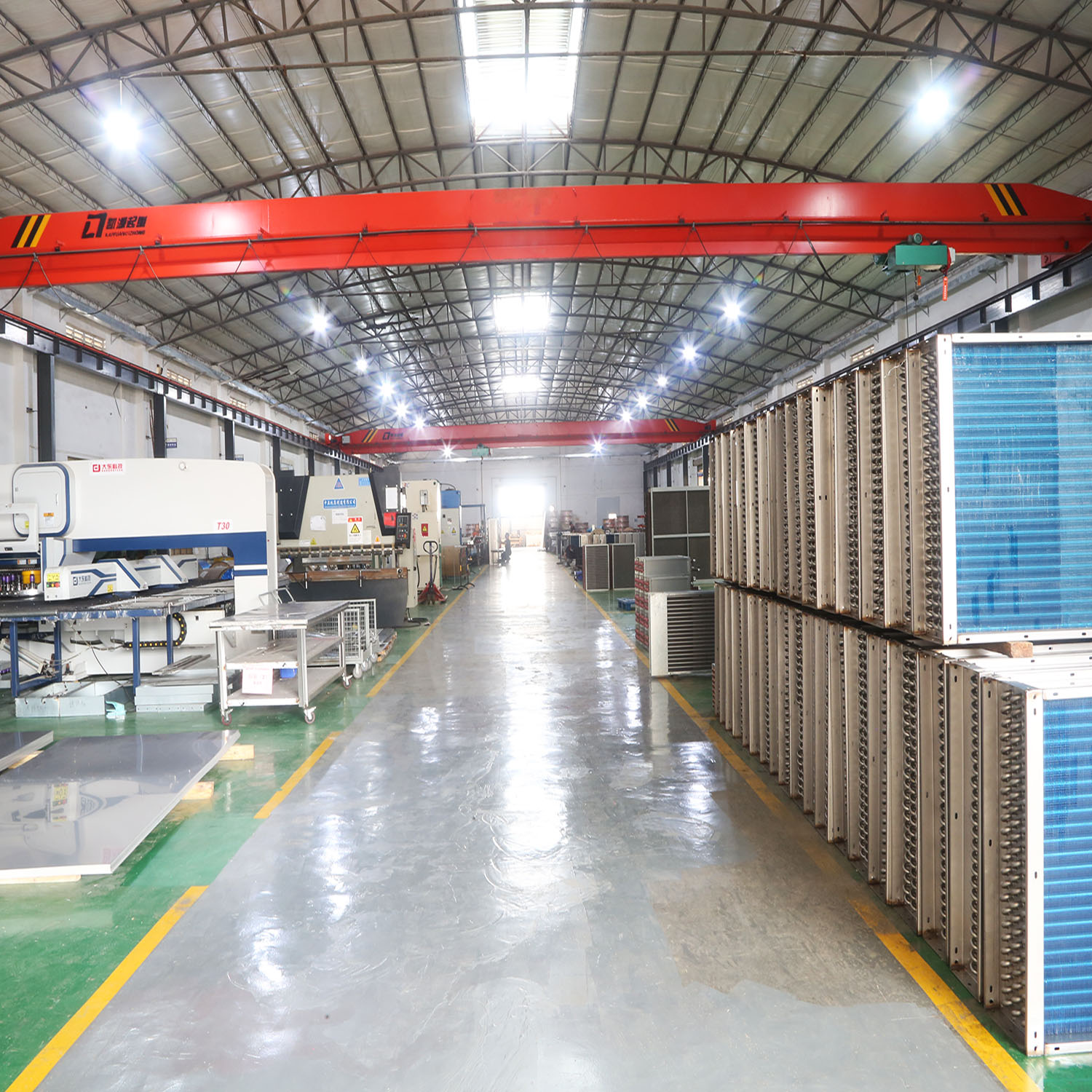 To ensure the quality of products with advanced production equipment and scientific process flow is the key competitiveness of the company 's 


development. The company has a laser cutting machine, high-speed automatic punching machine, automatic bending machine, mechanical pipe 
expanding 

machine and vacuum heating drying, cleaning, high pressure leak detection and other advanced equipment production line.
The company has a team of experienced and professional engineers who can tailor a more scientific, more perfect and more economical




equipment plan for each customer according to the actual situation. In the past 10 years, it has won the praise of 1 million users 




with high quality product quality and high quality service !
Qingli Thermal Energy sincerely welcomes customers to negotiate business, guide work and discuss technology. Will continue to ensure




quality, abide by the credibility of the majority of users to provide excellent products and services.