1. A letter of respect to partners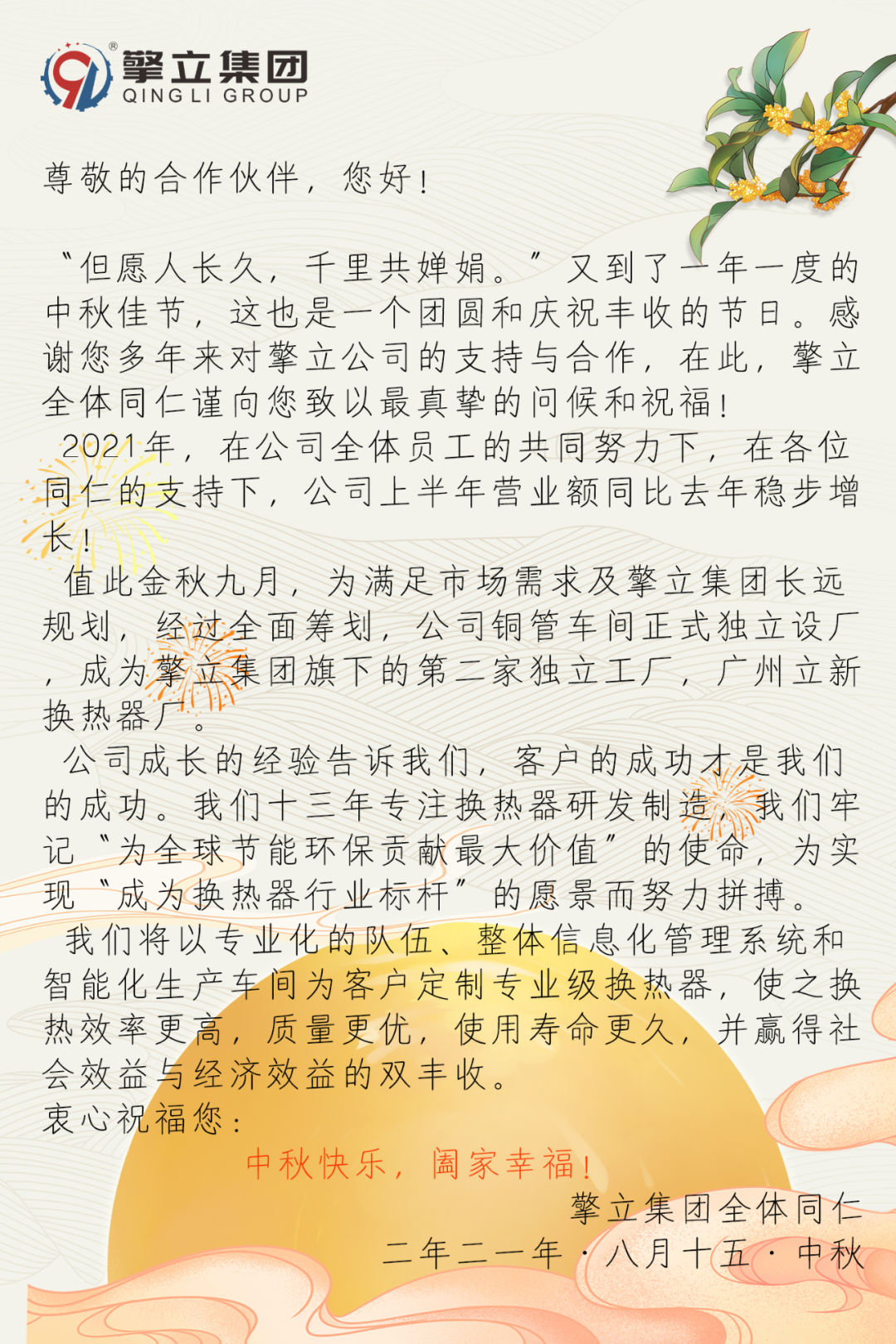 2.Tsingli Group 's second production base : Lixin heat exchanger plant officially put into operation
In order to meet the market demand and long-term planning of Tsingli Group, after a comprehensive planning, the original factory copper tube workshop formally set up an independent factory, becoming the second independent factory of Tsingli Group, Guangzhou Lixin Heat Exchanger Factory, Lixin Heat Exchanger Factory mainly produces air conditioning two, surface cooler, stainless steel two and surface cooler. After a month of preparation, has been officially put into production on September 12, more equipment will be put into production plant.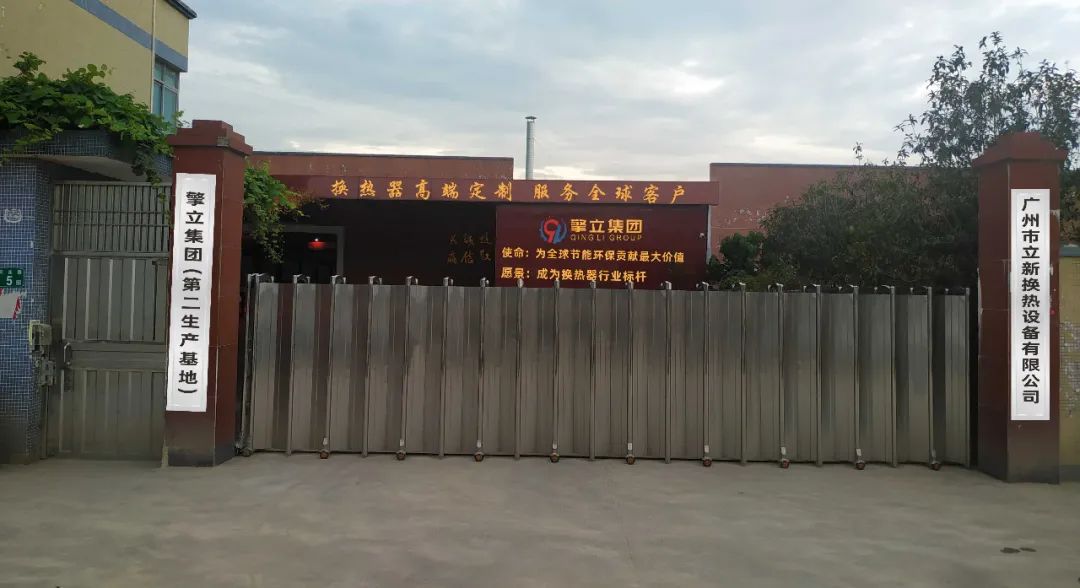 3. Opening ceremony
In the early stage of production, our production process needs to be optimized and more efficient production equipment needs to be introduced. We plan to hold a formal opening ceremony at the end of September and invite our partners to attend the ceremony.
Finally, once again sincerely wish you : happy Mid-Autumn Festival, family happiness.